CRITICAL ESSAY:
REIMAGINING THE NARRATIVE: A CONTEMPORARY CREATIVE COLLECTION OF INTERRACIAL PERSPECTIVE
Critical Essay:  https://scholarship.rollins.edu/mls/84/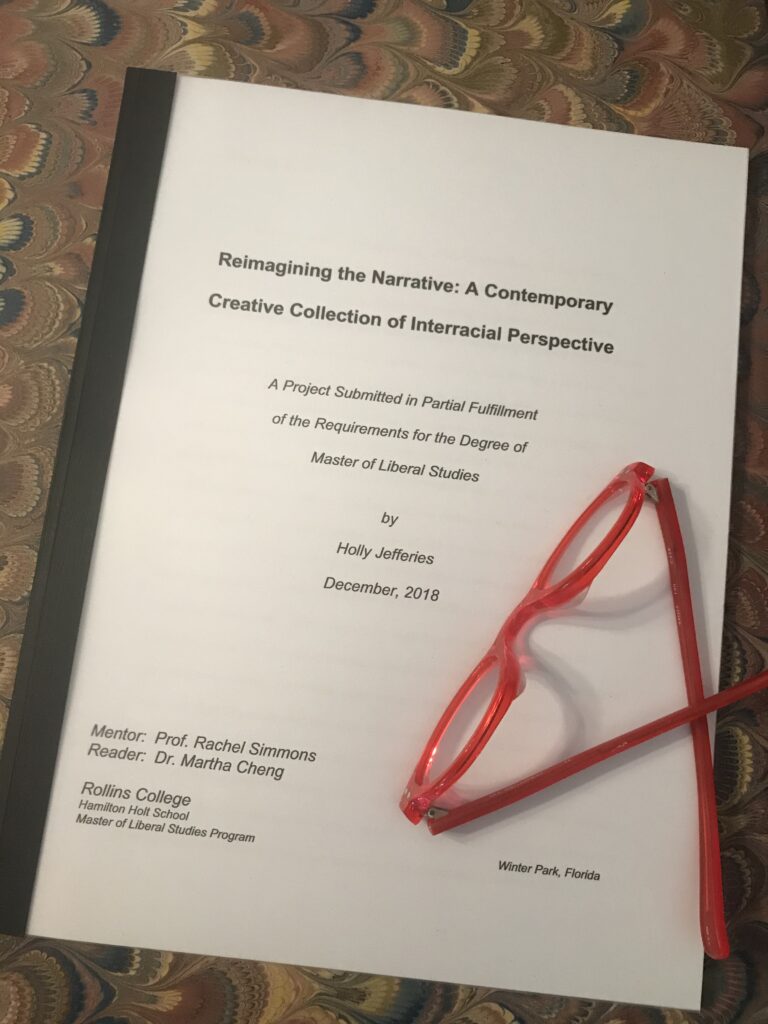 ART BOOK
REIMAGINING THE NARRATIVE THROUGH PICTURES: INTERRACIAL PERSPECTIVE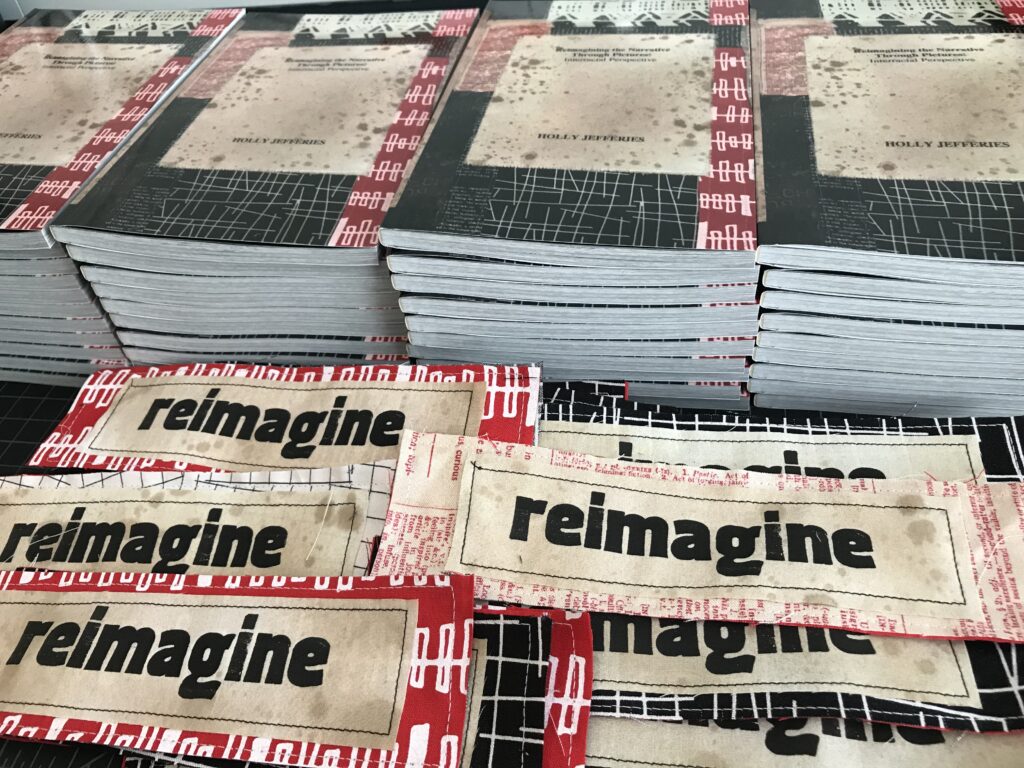 Reimagining the Narrative Through
Pictures captures snapshots of the experimental creative writing within my art scrolls. Each picture encapsulates a piece of the experimental erasures, extractions of text, and streams of consciousness from each scroll in the collection, Reimagining the Narrative: A Contemporary Creative Collection of Interracial Perspective.
As the viewer stands before the scrolls and their eyes scan and collect phrases and profound thoughts about interracial relations, they must walk away with only glimpses of the reimagined narrative.  The snapshots within this visual collection of pictures allows the viewer to take away more of the collection than the mind can capture, allowing further contemplation and conversation.  With this collection of pictures, the viewer may continue to engage with the narrative so that the words and images can be woven into the viewers' own narratives just as they are reimagined and stitched into each scroll.
As the artist and writer, I reimagine the narratives that have been told through history, and retell them through a new lens for the viewer, and I invite the viewer to do the same.  Welcome to an experience in reimagining the narrative of interracial relations through pictures.
–– Holly Jefferies
PURCHASE ART BOOK
CONTACT THE ARTIST: https://reimaginethenarrative.com/contact/